Tierra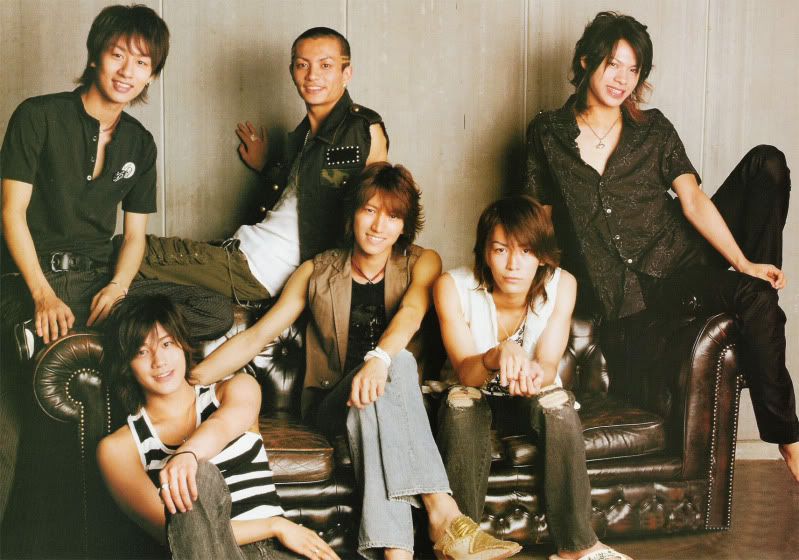 Gravatar:
[
Change Avatar
]
Penname:
Tierra
Real Name:
Tierra
Gender:
female
Member since:
Nov 29, 2010
Last login:
Nov 03, 2014
Skin:
Pink Cherry Blossom
Beta-Reader:
Graphic Designer:
Trailer Maker:
Favourite Artists:
KAT-TUN
Favourite Dramas:
Yukan Club, Gokusen 1/2/3, Samurai High School...
Biography:
Hi My name is tierra or Dreamair....I just came up with Dreamair after I made the penname and I cant really change that. well...About me
I am a collage student, who lives in a "Large" small town. I have a cat name Naru, and I love KAT-TUN. My favorite singer from KAT_TUN is Junno. I also love Jin Akanishi.
Location
somewhere in my head
Occupation
student
Languages
English and a bit of freanch
Favorite music
KAT-TUN, Jang Geun Suk, Josh Groban, and Taylor Swift
Favorite movies/dramas
Gokusen 1,2,and 3, Yukan Club, Supernatural....
Favorite books/magazines
well, I like Manga, vampire novels (Mostly romance) (Minus the Twilight books) and romance.
Favorite sports/activities
I like Tennis, playing games, and reading, as well as watching Japanese dramas and Anime.
Interests
Japanese Dramas and Anime
Dreams
To become a teacher of children.
Your hero/heroes
My Mom...
Who would you like to meet?
Lots of nice people, and Junno...
What makes you happy?
Music, books, my best friend who i have know since elem. school, going to church.
What makes you sad/upset?
My BAKA brother who is an a>> and his name is Jack....lol
Here is my (fake) facebook:
http://www.facebook.com/#!/profile.php?id=100000843388639&sk=wall
My real facebook:
http://www.facebook.com/#!/tierra.robbins