Home
›
AFF Activities
›
Graphic Challenges
As of January 8, 2016, the forum is closed for posting (except for graphic designers who create banners for AFF) but open for viewing. We might use the forum for future events if needed. Please discuss in the mini-forum located on the homepage. Thank you.
Graphic Movie Title Challenge
Ayumu Hamano
Member, Graphic Designer, Interviewer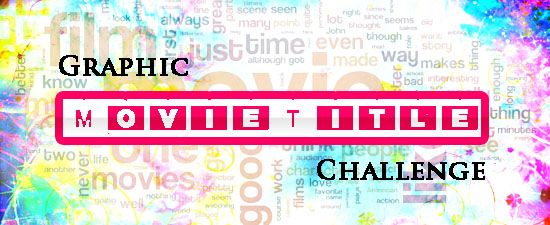 Sometimes there are good movie titles and sometimes there are great movie titles. Who says we can't use them for a poster?
Challenge:
Forget what the movie is about. This isn't about the movie. It's about what idea the title gives you.
Just pick a title that catches your eyes and make a poster.
It doesn't matter what genre you use.
Here is the table of movie titles:
01. Beauty and the Beast
02. Titanic
03. Romeo and Juliet
04. Cinderella
05. Breakfast at Tiffany's
06. Pearl Harbor
07. Bonnie and Clyde
08. The Breakfast Club
09. A Geisha
10. Mr and Mrs Smith
11. A Walk to Remember
12. The Perfect Catch
13. Three Men and a Baby
14. Alice in Wonderland
15. Pride and Prejudice
16. Snow White and the Seven Dwarfs
17. Spirited Away
18. I Know What You Did Last Summer
19. Life As We Knew It
20. True Lies
21. Valentine's Day
22. Sex and the City
23. Gone With The Wind
24. Letters to Juliet
25. The Back-up Plan
26. Cruel Intentions
27. Frozen
28. Something Borrowed
29. Midnight in Paris
30. Music and Lyrics
31. Crazy, Stupid, Love
32. Black Swan
33. Tangled
34. The Man From Nowhere
35. Crossroads
36. The Ring
37. Strangers on a Train
38. The Secret in Their Eyes
39. Gone Baby Gone
40. Dude, Where's My Car?
41. Love Actually
42. Singin' In The Rain
43. Dreamcatcher
44. Father of the Bride
45. All About My Wife
46. Strawberry Night
47. As the Light Goes Out
48. Sorry I Love You
49. My Sassy Girl
50. What Women Want
51. The Law of Attraction
52. City of Angels
53. Romancing in Thin Air
54. Truth or Dare
55. Marrying Mr Perfect
56. Definitely, Maybe
57. The Switch
58. Say Yes
59. The Runaway Bride
60. Into His Arm
61. Date Night
62. Just Go With It
63. Mirror Mirror
64. The Proposal
65. Twilight
66. Wild Child
67. Pretty Woman
68. A Confession of a Shopaholic
69. Freaky Friday
70. 10 Things I Hate About You
71. She's The Man
72. Girls Just Want to Have Fun
73. The Notebook
74. Miracle On 34th Steet
75. Home Alone
76. The Nightmare Before Christmas
77. Bring It On
78. Clueless
79. Legally Blond
80. Dirty Dancing
81. Notting Hill
82. How to Lose a Guy in 10 Days
83. Sleepless in Seattle
84. Because I Said So
85. Ghost
86. Failure to Launch
87. When in Rome
88. Never Been Kissed
89. You've Got Mail!
90. Bride Wars
91. My Best Friend's Wedding
92. Simply Irresistible
93. Untamed Heart
94. Forces of Nature
95. While You Were Sleeping
96. Uptown Girls
97. Made of Honour
98. Moonstruck
99. Serendipity
100. The Perfect Man
RULES
Number of entries allowed:
As many as you like
Deadline:
None
Submission:
To submit your graphic please reply to this thread
Title:
You must use the prompts given for your title
Categories:
Any category
Characters:
Any artists
Rating:
Any rating
Genre:
Any genre
Warning:
Proper warning if necessary