Home
›
AFF Activities
›
Graphic Challenges
As of January 8, 2016, the forum is closed for posting (except for graphic designers who create banners for AFF) but open for viewing. We might use the forum for future events if needed. Please discuss in the mini-forum located on the homepage. Thank you.
Graphic Random Words Challenge
Ayumu Hamano
Member, Graphic Designer, Interviewer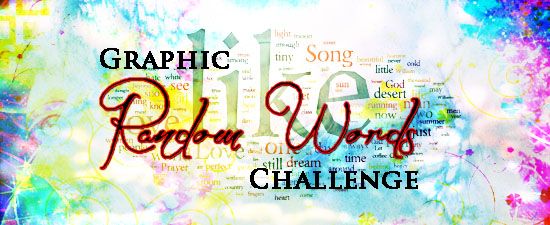 Need a little challenge to your graphic? A motivation maybe? Or even a title? Then this is where you should be
Challenge:
Use one of the prompts to make a poster.
It doesn't matter what genre you use.
As long as you use the prompt as your title.
Here is the table of prompts:
01. He's/She's Dangerous But I Don't Care
02. Goodbye To Our Yesterday
03. Made In Heaven
04. I'm Right Here
05. Love Is Taboo
06. Too Late, I Love You
07. Sweet and Sour
08. I'll Take You Home Tonight
09. He/She Wants Me But Doesn't Know It
10. Wish You Were With Me Right Now
11. He's The Beauty, She's The Beast
12. Finding Mr/Miss Right
13. Please Don't Leave
14. Wishing On A Star/Moon
15. A Penny For Your Thought
16. What Happened Last Night?
17. I'll Pluck The Moon and Stars For You
18. There's Something About "Name of Your Character Here"
19. Just Like An Angel
20. Kiss Me In The Rain
21. Because I Love You
22. Your Smile Gives Me Butterflies
23. You Can See Yourself In My Eyes
24. I Don't Know
25. Happily Ever After
26. Once Bitten, Twice Shy
27. Not Good, I'm Falling For You
28. Unexpected Love
29. Where You Go, I Go
30. In Your Eyes I Can See Forever
31. I Think I Wanna Marry You
32. Without You
33. I'm So Lonely
34. Summer Breeze
35. Enchanted
36. Take My Hand
37. Let's Dance The Night Away
38. Fragile
39. Reflection
40. Come Back
41. Rules Of Love
42. Soul Mate
43. The Way He/She Smiles
44. Can't Hold It Back Anymore
45. Your One And Only
46. Sorry
47. Are You Crazy?
48. Want You Back
49. Tell Me Something
50. Secret(s)
51. Stand On The Horizon
52. Footprints
53. All Of Me
54. A Thousand Years
55. Because I'm Happy
56. Will You Be My Boyfriend/Girlfriend?
57. Can't Bring Us Down
58. The One
59. Hope
60. Shine Like A Star
61. A Secret On The Lips
62. We Found Love
63. Sugar Addiction
64. You're The Best
65. I'll Be There
66. Tease Me Not
67. Crush On You
68. Heartbreaker
69. I May Be Bad But I'm Perfectly Good
70. I Hate That I Love You
71. Looking For Love
72. Beyond The Skies
73. Spring Break
74. Somewhere Together
75. Completely Smitten
76. Just Half Of Me
77. Fall In Love Like 1,2,3
78. Cherish
79. The Boy/Girl In The Mirror
80. 'Cos He's A Gentleman/She's A Lady
81. There's No Turning Back
82. One Last Kiss
83. A Girl/Boy In A Million
84. A Prince Needs A Princess
85. Puppy Love
86. Marriage Lie
87. Before Dawn
88. Pieces Of You
89. A Midsummer Night's Dream
90. Troublemaker
91. The Boy Next Door
92. A Thief Stole My Kiss
93. Three's A Crowd
94. Follow Me
95. Fated To Love You
96. Going To You
97. International Love
98. I Don't Hate You
99. Winter Bloom
100. Lie To Me
RULES Number of entries allowed:
As many as you like
Deadline:
None
Submission:
To submit your graphic please reply to this thread
Title:
You must use the prompts given for your title
Categories:
Any category
Characters:
Any artists
Rating:
Any rating
Genre:
Any genre
Warning:
Proper warning if necessary